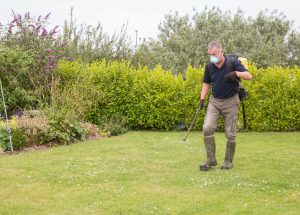 Rather than waiting until weeds appear in your lawn before you decide what to do about them, it's usually best to plan how you'll manage them ahead of time.
Think prevention rather than eradication.
Having a good weed control strategy has triple benefits: it means less work for you and a much better result in both the short and long term.
Pre-emergent herbicides play an important role in this strategy by allowing you to interrupt the vicious cycle of weed growth, flowering, producing seed and having even more weeds turn up in the following year.
They can be effective on both broadleaf and grass weeds.