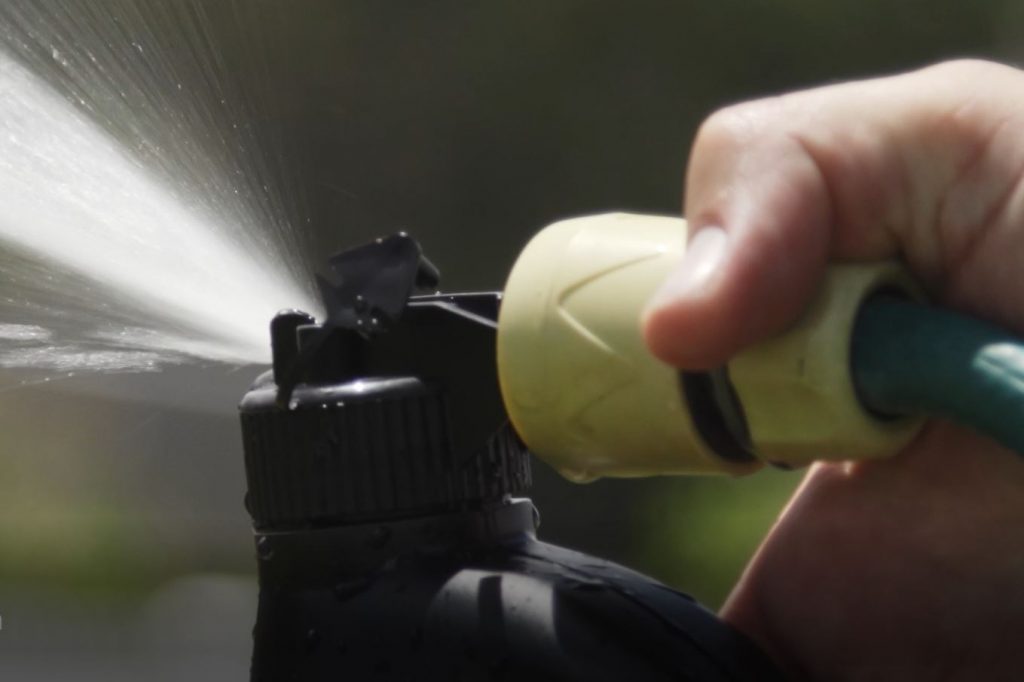 There are two different ways to apply fertiliser to your lawn – liquid or granular. Liquid and granular fertilisers can both provide your lawn with similar nutrients (nitrogen, phosphorus and potassium), they just apply them in different ways.
Liquid fertilisers can either come in a bottle ready-to-use or in concentrated form.
Bottle liquid fertilisers can be easily applied by connecting directly to your hose and spraying onto the lawn.
Soluble concentrate liquid fertilisers must be mixed with the required amount of water and sprayed onto your lawn. The amount applied can be calculated and the feed is distributed evenly using a sprayer. Be sure to always use the appropriate Personal Protected Equipment (PPE) when using the product.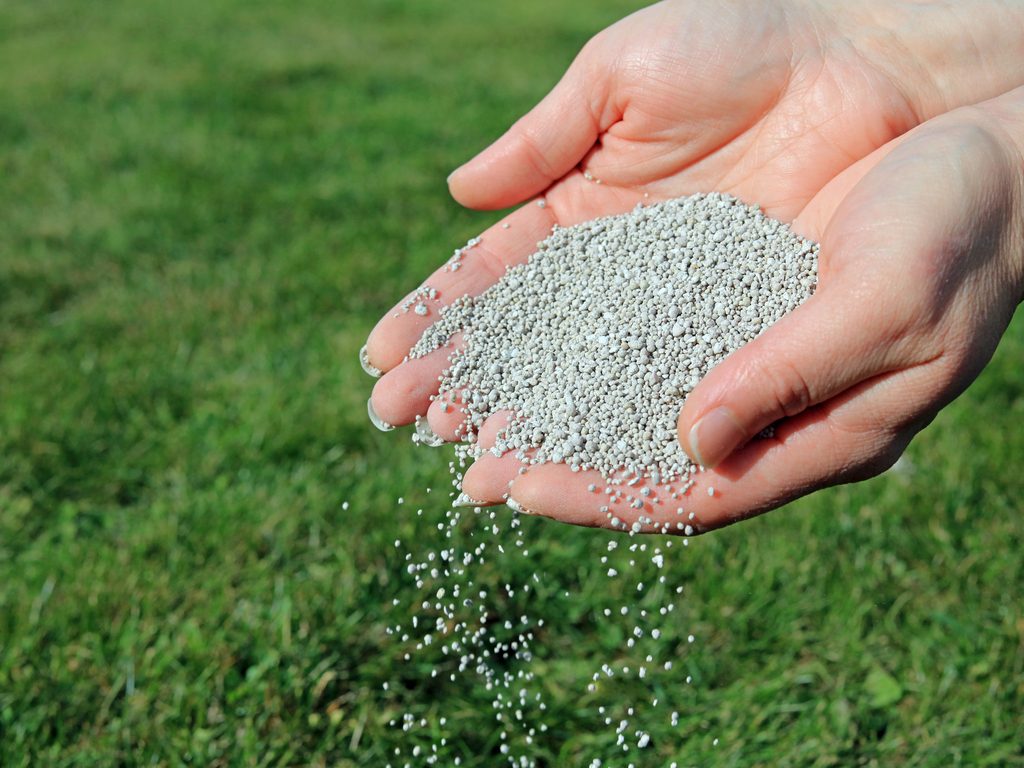 Granular fertilisers consist of small, solid grains of fertiliser mix which are manufactured into round, easy flowing particles.
The granules of granular fertiliser are stored in buckets or bags and with the use of a hand or push spreader can evenly be spread across your lawn. The granules break down upon contact with water and degrade into the soil, releasing their nutrients gradually to the plant roots.
Below we address the benefits and drawbacks of using either liquid fertiliser or a slow-release granular fertiliser. Find out which one best suits your lawn or, if you see the benefits in them both!