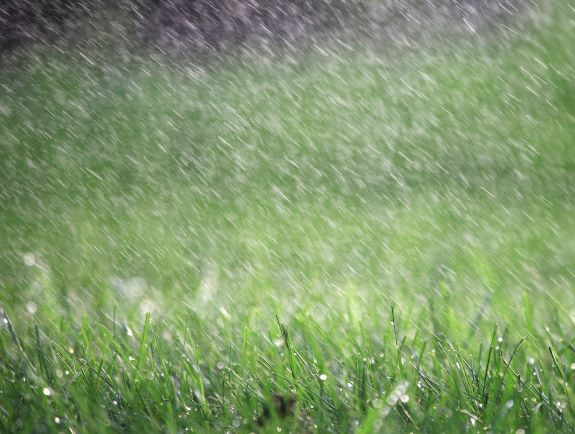 Heavy rains falling on your lawn offers an ideal opportunity to revive and get your lawn back into shape.
Your lawn may be brown now but because of the heavy downpour it will quickly spring back.
The trick is to know just what to do and act fast to take advantage of the rain that has seeped through into your dry lawn.
Source:  https://www.myhometurf.com.au/lawn-tips/lawn-care-after-heavy-rains/