myhomeTURF's new online shop offers some of the best lawn care products on the market that will prepare your lawn for every season.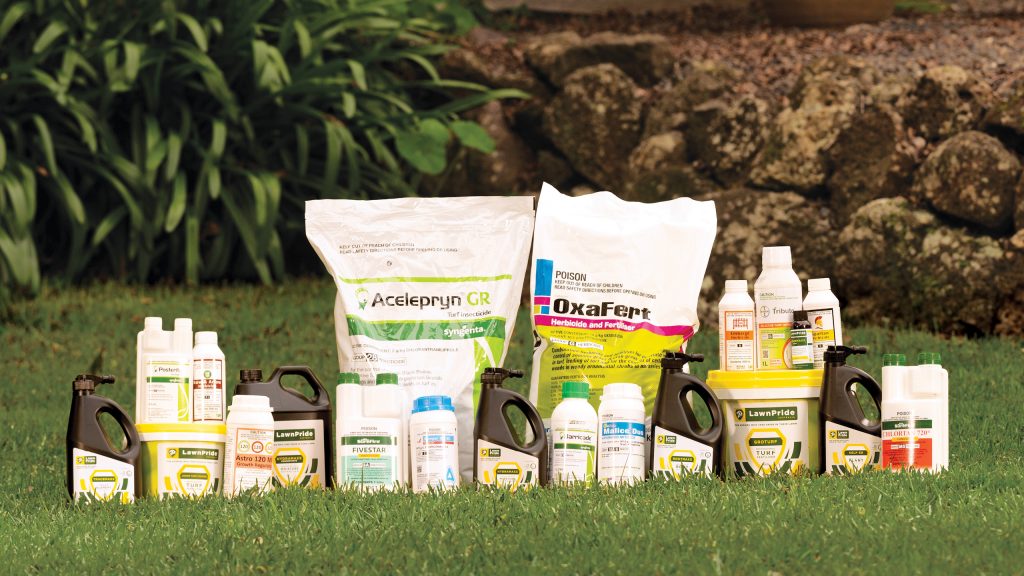 Along with our comprehensive Lawn Tip knowledge and advice, you will find the right products selected for your lawn – at competitive prices – that will be delivered to your door nation-wide!
Have a look and select from our large range of premium fertilisers and amendment products for the greenest, lushest of lawns.
Whether you're looking for insecticides, fungicides or selective herbicides for your Buffalo, Couch, Zoysia or Kikuyu grass, we have access to top-quality lawn care products, thanks to our partners LawnPride.
Our range includes
myhomeTURF offers the best range of products to prepare your lawn for every season, making it strong, healthy, green and ready for any conditions that lie ahead.
Knowing if your soil is lacking in any nutrients (Nitrogen, Potassium and Phosphorus) is also very important and helps you select a suitable lawn fertiliser – we can guide you in your decision.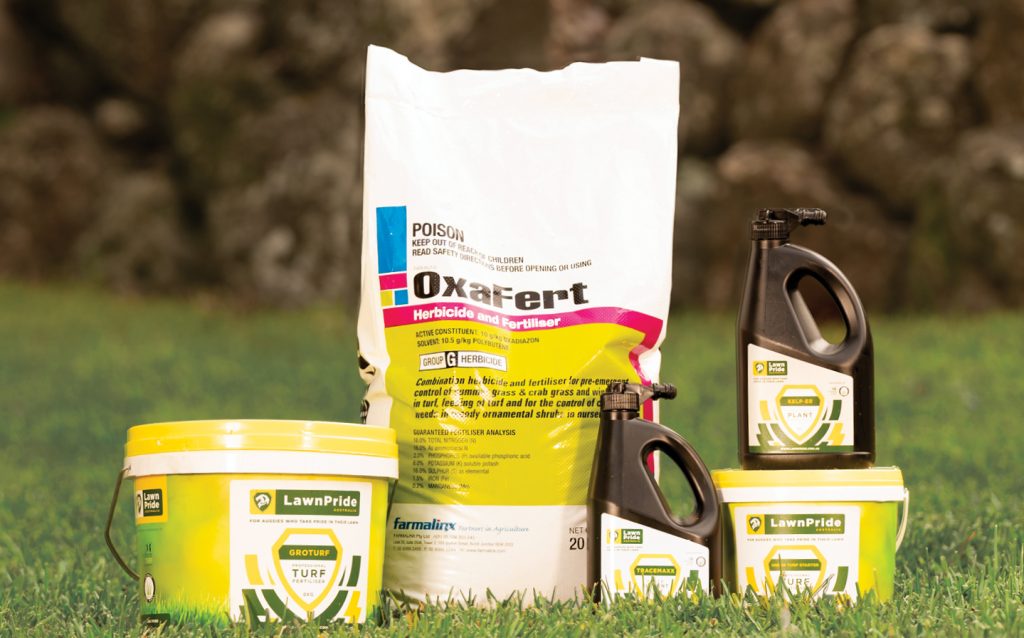 Our lawn fertilisers are suitable for Buffalo, Couch, Zoysia and Kikuyu grasses and we recommend you apply them 3 -4 times a year.
Our lawn herbicide products control certain weeds such as, Crabgrass and Broadleaf weeds while our liquid lawn herbicides are also great for weed and Bindi control.
We have proven insecticide pest control products to control grubs, bugs and lawn mites from feeding on your grass.
Get rid of lawn diseases with our lawn fungicide products. Our lawn fungicides are designed to curatively treat a broad spectrum of lawn diseases.
Why shop at myhomeTURF?
When buying product from myhomeTURF's online shop you can be satisfied that it is tried and tested by our trusted partners at LawnPride.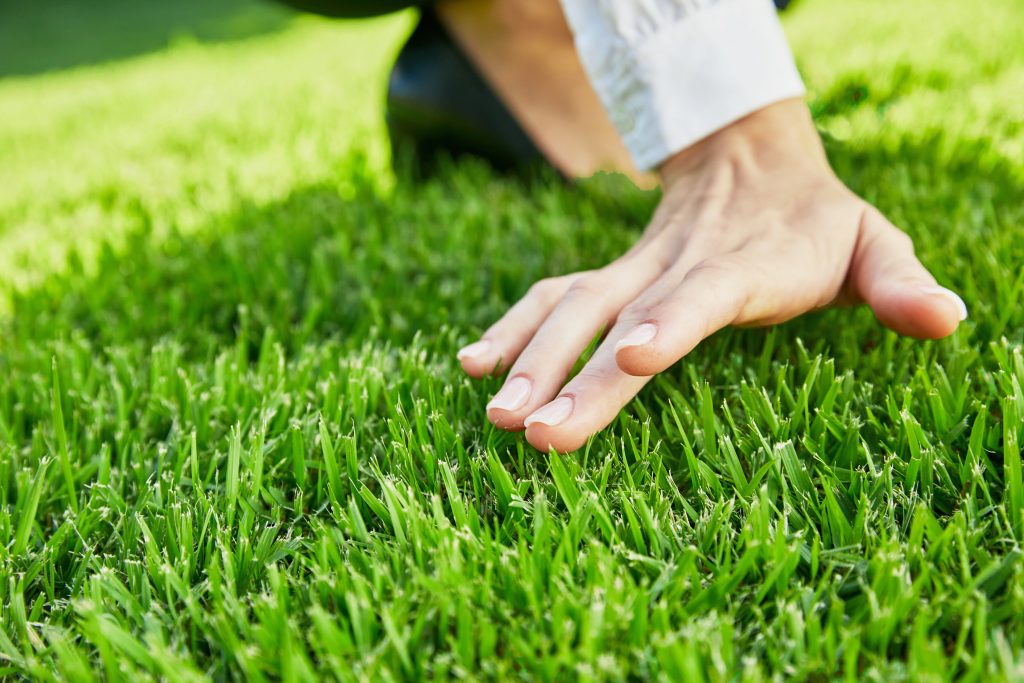 You'll discover an amazing range of lawn care products and supplies at our online shop, that will suit any lawn variety. Plus, we make sure we give you enough product information to be sure you know what you are doing.
myhomeTURF also offers packages of seasonal lawn care products which make your lawn care program so much easier – we help you select the best product for any time of year.
Who is our online shop perfect for?
myhomeTURF is all about finding you the right products for your particular lawn variety.
Our new online shop suits everyone, from:
Happy homeowners – looking to keep their lawn in great condition for their lifestyle.
Landscapers – who need to ensure their own customers are using the best lawn care products on the market.
Lawn fanatics – who have a passion to keep their lawn manicured year-round.
Unsure where to start?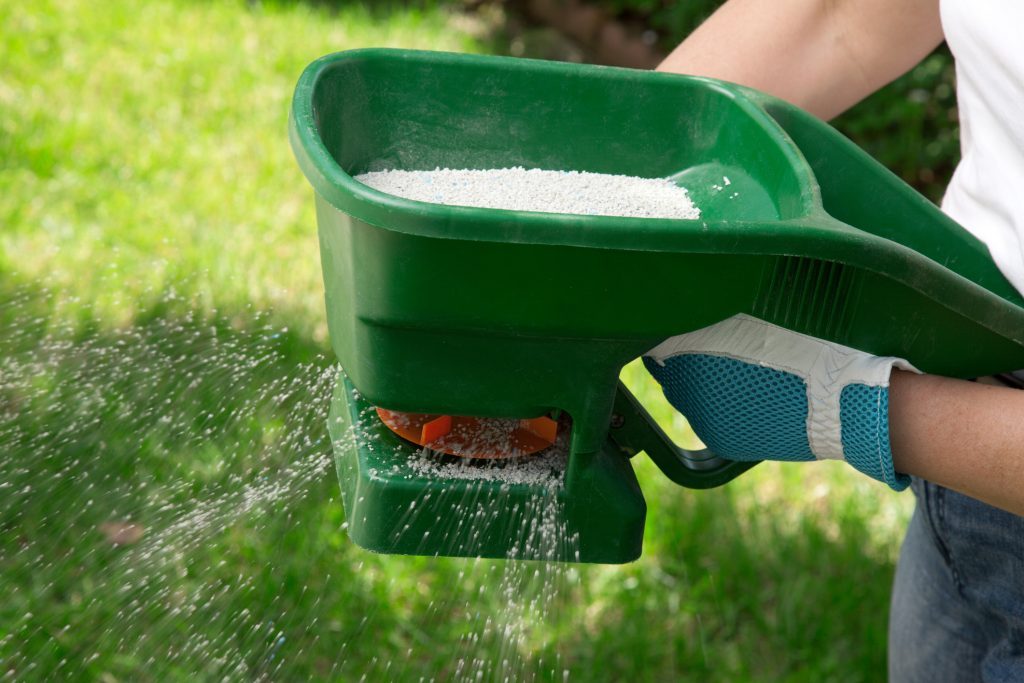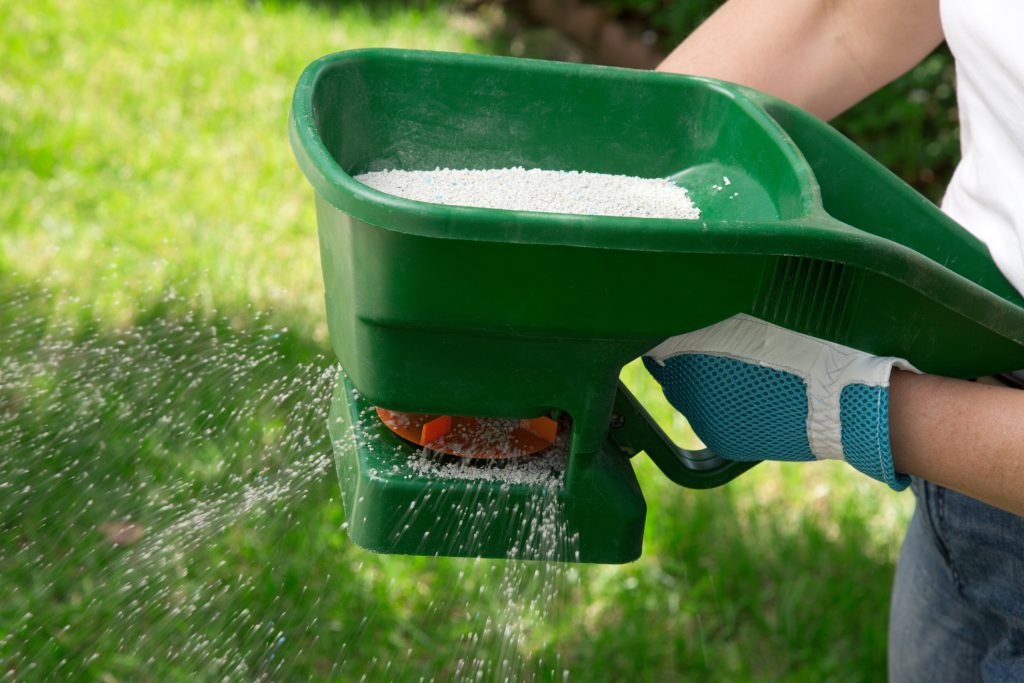 You don't have to be a lawn expert to find the right product – just read our product descriptions to find out which one best serves your lawn needs.
Our myhomeTURF website also has a detailed Lawn Tips page which guides you in the right direction when selecting and applying the ideal lawn care product – take a look at insert website
Delivery of your products
myhomeTURF offers a $25 delivery fee for 25 kilograms – Australia wide. This great offer means it is best to buy a complete lawn care pack so you maximise your shipping fees.
Our LawnPride partners generally pack your order within 2 business days and deliver via an efficient courier service provider, in a safe and timely manner.