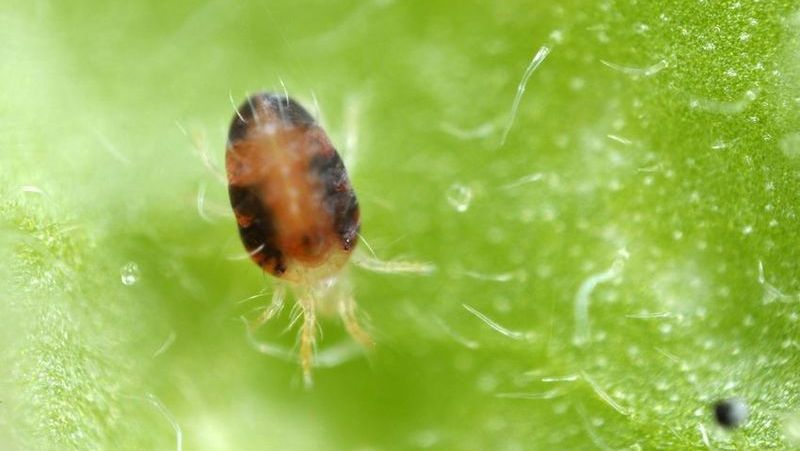 Mites are tiny creatures, in some cases visible only through a magnifying hand lens or microscope.
It's usually the damage large numbers of Mites cause by piercing and sucking on leaves, stems, flowers and fruit that alerts us to their presence.
If you keep a close eye on what's happening in your garden, you'll be more likely to see this damage early and have a better chance of controlling an outbreak.
Left unchecked, Mites breed quickly and it can take only a matter of days for their population to explode and spread widely.
There are thousands of species of Mites in Australia, but Two Spotted Mites – also known as Spider Mites – are among the most troublesome for gardeners and lawns.
Two Spotted Mites don't usually cause much damage to turf but can use it as a host before invading garden beds which are where the real trouble happens.