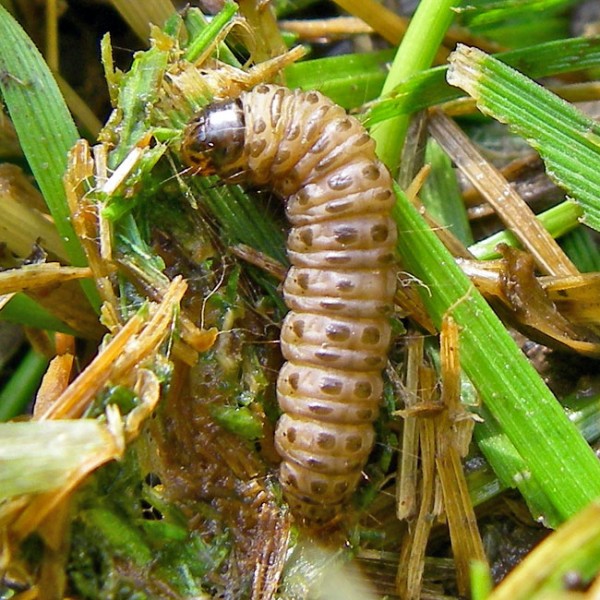 Sod Webworms are the destructive larvae of a native moth found across warmer areas of Australia, including Queensland and parts of the Northern Territory and New South Wales.
The grey to brown moths are harmless, but can be drawn to outdoor lights at night and will drop their eggs randomly on your lawn as they fly over it from January to April.
The larvae are up to 25mm long, can be a grey, brown or greenish colour, with a brown head and a distinctive pattern of dark spots in four rows along the body.
Sod Webworms can over-winter in silk-lined tunnels in thatch or near the soil surface – where they hide during the day in summer – and will resume feeding on new lawn growth in spring.