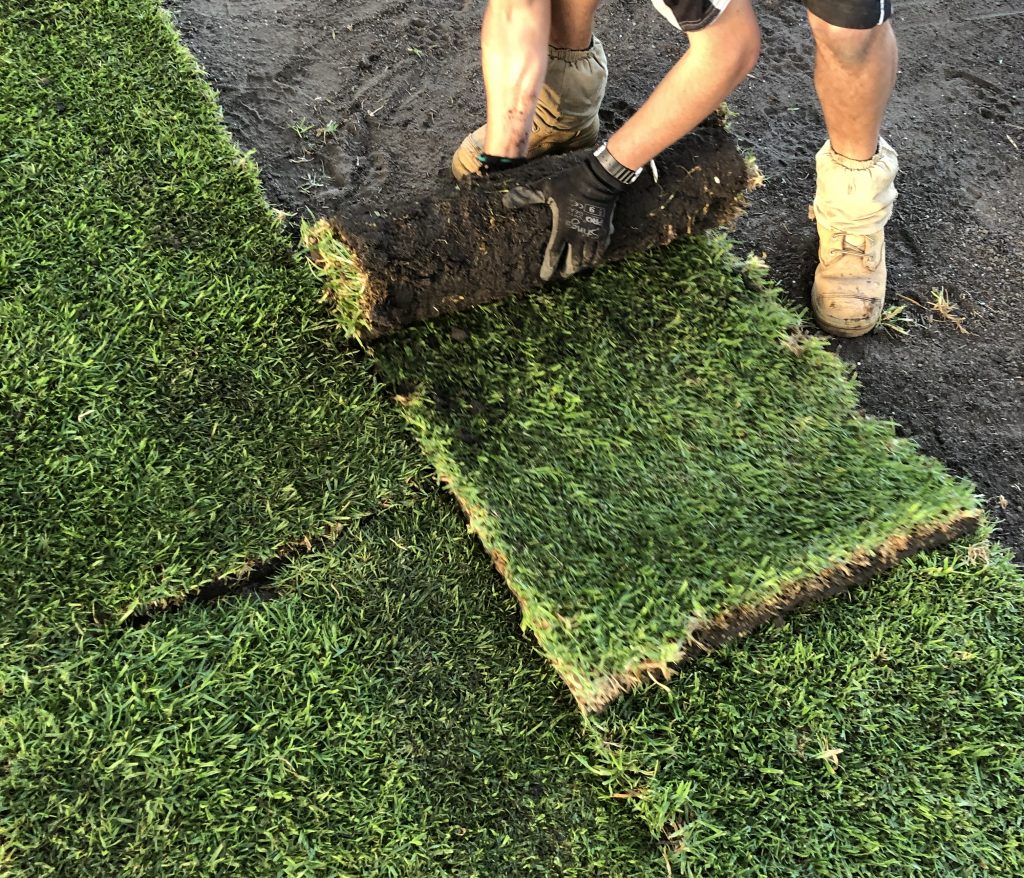 Don't be put off laying a new lawn in the hot summer months.
The warmer the weather, the quicker your lawn's new roots will establish BUT, make sure you have plenty of water.
During summer, a new lawn can establish in two to three weeks, which is half the average establishment time of six weeks.
For your own sanity, it might be wise to avoid laying turf when temperatures are above 38 degrees centigrade – unless you have an automated watering system established.
Aside from the extreme weather, you should have no trouble laying Zoysia, Couch, Kikuyu and Buffalo lawns in the typical spring and summer temperatures across the Country.
Most importantly, always lay the turf on the day that it is delivered. Make sure you have the area prepared and ready to go. See our Checklist for site and soil preparation article for more tips.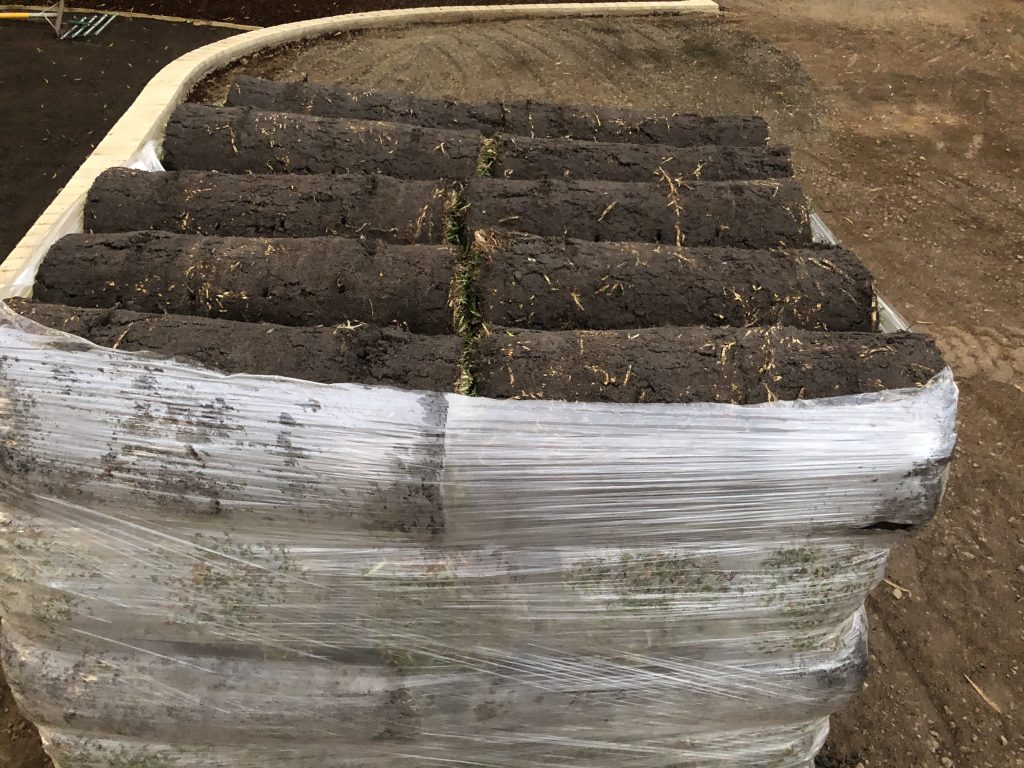 Turf is very perishable and won't appreciate being left on the pallet overnight once it has been delivered.
Always remove any plastic wrapping on the pallet as soon as its delivered and give the rolls or slabs a good spray of water to cool them down.
Before your new lawn arrives, ascertain how you will water it once it has been laid.
Watering your new lawn could be as simple as a sprinkler on a tap timer right through to an automated irrigation system which you put down before laying the new turf.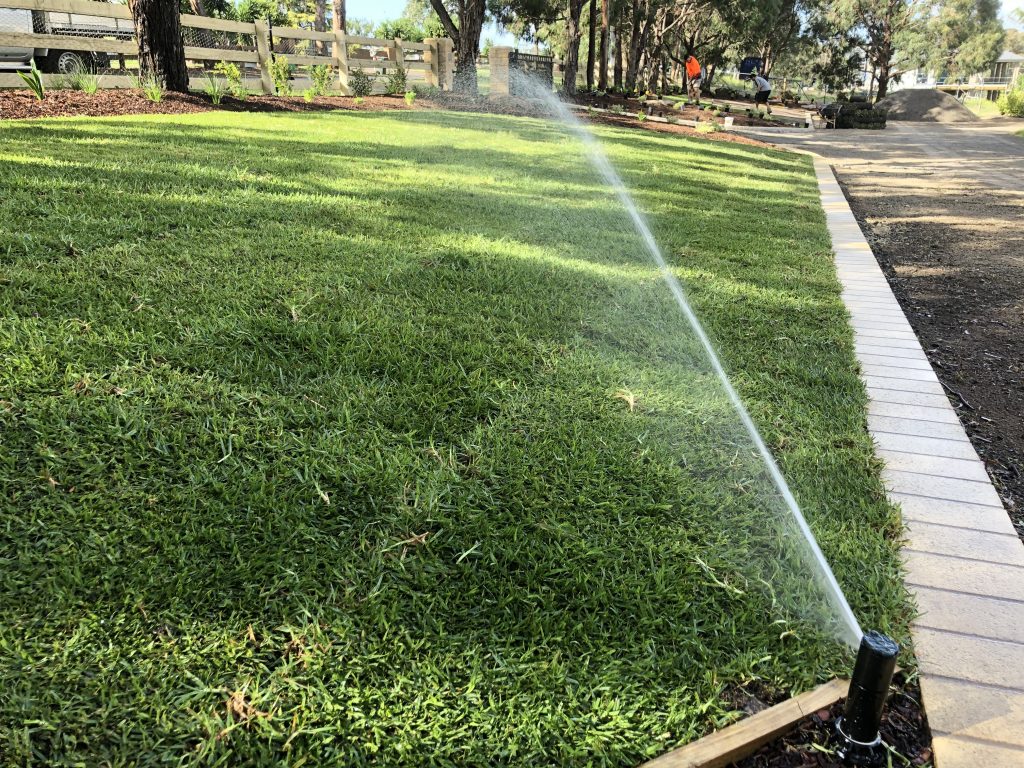 The thing to remember is that introducing new lawn to your garden requires as much care as you would give to any new plant – and that means good preparation and after-care.
You will need to be prepared to water your new lawn consistently for many weeks.
For more information on watering a new lawn – read our article or we have a Water schedule for a new Buffalo lawns here.
Keys to success
Lay the turf immediately after delivery. If covering very large areas, moisten the tops of each of the pallets. Lay one pallet and get the water going on that section while laying the next pallet.
Within a few hours of laying, give the entire new turfed area a really good watering. Carefully peel back a corner of turf to see whether the soil is saturated – and if it isn't, keep watering.
Water a minimum of three times a day and do not let it dry out at any stage.
You can gradually reduce the watering back after two weeks until you are deep watering once per week (or infrequently to 25mm).
Avoid walking on your new lawn once it is down and until it is fully established (the roots are firmly embedded into the soil).
Source:  https://www.myhometurf.com.au/lawn-tips/should-i-lay-lawn-in-summer/